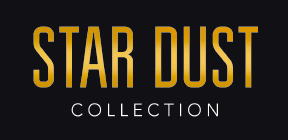 Stardust recreates a sober-style with pure and elegant lines and golden hints. These stylists are inspired by the 50s and 60s galas. European high society wanted to show opulence but in a restrained way.
In this period, largely thanks to Grace Kelly, was the reviving Principality of Monaco with the arrival of luxury tourism.
For Stardust Collection we have taken inspiration from the techniques used by Japanese masters in the realization of the multiple styles of gheisas.
Careful and accurate techniques millimetered movements calculated to perfection for years, tools used for centuries with little evolution that have marked a clean comb design, light, immobile ensured to maximum perfection.