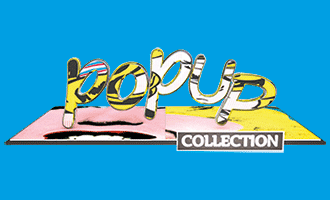 The Pop-Art was an important artistic movement of the XX century that is characterised by the use of the popular culture taken from mass media such as advertisements, comics and cinema worldly objects.
This movement emerged at the 50s in UK and USA. The motivations were deferents. In the States it marked the return of the hard-edge drawing. The Pop Art have been internalised in all of the artistic branches of the modern art.
Andy Warhol is probably the most famous figure of Pop Art.
Warhol tried to make this trend a way of life. In his work often shows the lack of human involvement that dispenses with irony creating impersonal images.